Interviewer: Samia Burton
Interviewee: Atlantis*
Age: 36
Why did we interview her? She's into dominatrix.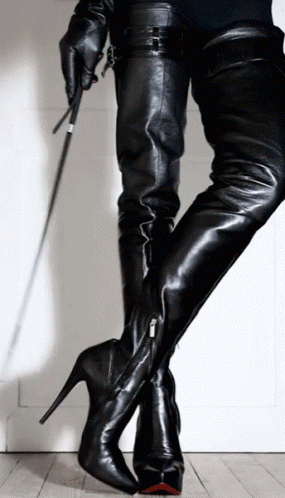 SE: What got you into dominatrix? For you what does that entail?
Atlantis: What got me into domination/dominating at first was the though of making someone do exactly what you say without the fear of losing control. It the mere thought of someone giving you complete control over their entire body and mind without any vocals just reassuring eyes and moans. Having someone trust that you won't hurt them to the point of death, but you could if they wanted you too is exciting. The fact that it's an intimate act without female/male penetration, but more so that of mind control.....stimulates the dominating person to no end.
SE: How you pick men to be involved in this with? Are they one night stands? Would you have an actual relationship with them?
Atlantis: Most would want to know how do you know who to pick and who not too? The truth is they pick you..... I think like all things people give off certain vibes, you just have to pick up on them. They wait to see if you do and when you don't it's pretty much a sign that you're not interested. Others can be bolder and ask you what flavor you are and how dark are you willing to go.
Most people would think that you're having one-night stands but the truth is these are not people you're laying in bed cuddling at night. These are people who want to be subjects for the moment, to either be made to feel as if they're nothing or everything. Even better they just want to please their dominator no matter what that means.
SE: What turns you on about dominating your chosen man? What gets him aroused?
Atlantis: Funny & simple things turn me on when it comes to ripping away a man's pride. The way his tone drops when he knows he disobeyed me, then have to anticipate what the punishment will be or when you make them stand on all fours and just look at you in silence without even touching, speaking, or moving; when you know he would give you whatever you want in that moment just to be show some form of attention. Sometimes it's their smile right before I slap them in the face or after every hit their dick gets harder and harder almost to the point when they're begging you to allow them to release just a little.
The arousal for them I believe is the fact that I'm a stranger that knows nothing about them; we don't have sex so it makes it innocent. It's a deep fantasy.
SE: Do you want to be dominated?
Atlantis: Domination is a state of mind. You have to first ask yourself if you're willing to strip away everything you know to allow someone to dominate my thoughts, body and for some their soul. I would like someone to dominate me in the bedroom, to take me out of my comfort zone. When someone doesn't want control in one area it's probably because they're tired of being in control in every other area of their life. It's exciting to have to beg someone to stop and not know if they will or not. I'm in control of a lot of things whether I want to be or not , but sometimes a lil spanking wont hurt, being called out of my name and possibly get a little roughed up can be an ultimate turn on. Now has it happened No!!!!! Why you might ask ?!?!?! Because most men think of cute pretty women as being soft, someone they don't want to mess up and too many times I've fallen into that category or I haven't found anyone I trust enough to even allow them too dominate me. So rather than get my hopes up I prefer to just stay silent.
SE: What were the differences between your relationship with a woman & now dating men?
Atlantis: Dating is dating but the funny thing about it is that you date people for many different reasons. Dating men has always been number one for me! I simply love men GOSH!!! But I also find that my experience with a woman was just what it was, an experience. Fun? YES! Exciting? YES! Something I could do full time NO!!! I would never feel as safe as I do with a man. Not to mention a warm dick is always better than a plastic one. The human body wasn't made for that in my book.
SE: What things do you prefer sexually from a woman & which things do you prefer from a man?
Atlantis: If I could wrap my mind around seeing a woman full time I would have to say their affection, the way they touch and how intently they immerse you with all of who they are. Being a woman I know first hand of how we can be when we give someone our full self without shame. Not to mention it is nothing like a woman kissing and sucking on your vagina because she has one of her own lol! Don't get me wrong there are some men who can make a profession out of it YESS!! I still prefer men to woman though. However I will probably always fantasize.
SE: Why haven't you dated any more women?
Atlantis: I knew deep down that's not what I wanted for my life. Ultimately I want a husband that I can adore and have crazy sex with. I want to teach him how to make me cum early, and for him to keep me on edge getting me to whimper for him. I ended up with a woman before because we always ended up flirting, if something else happens it would probably be more private with a woman.
SE: Have you ever guest starred in someone else's bedroom (threesome)? How was the experience?
Atlantis: I've been involved in an unexpected threesome. It was fun, lighthearted and now an inside joke when we all talk. I have wondered what it would be like to be apart of another couple's bedroom with all parties already knowing what's about to happen. I want to be their dessert.
SE: Sexually what makes you unique?
Atlantis: I think mine is the ability to make a man feel that he's the only person I've ever been with or seen my entire life. I completely seduce him before we ever make it to intimacy. I give him the visuals and vocals he needs to keep his attention long enough to pull away and then have him wondering when will he get more.
SE: When you go out, how do you pick up someone? Do you seek out the woman? Or do you look for a man you're interested in?
Atlantis: Honestly I don't pick people; they pick me without even knowing it. It's always cute and innocent, and for the most part you never want to appear to be a dominating person. It's best to keep the element of surprise because it's more intriguing that way.